Costliest Human-Made Disasters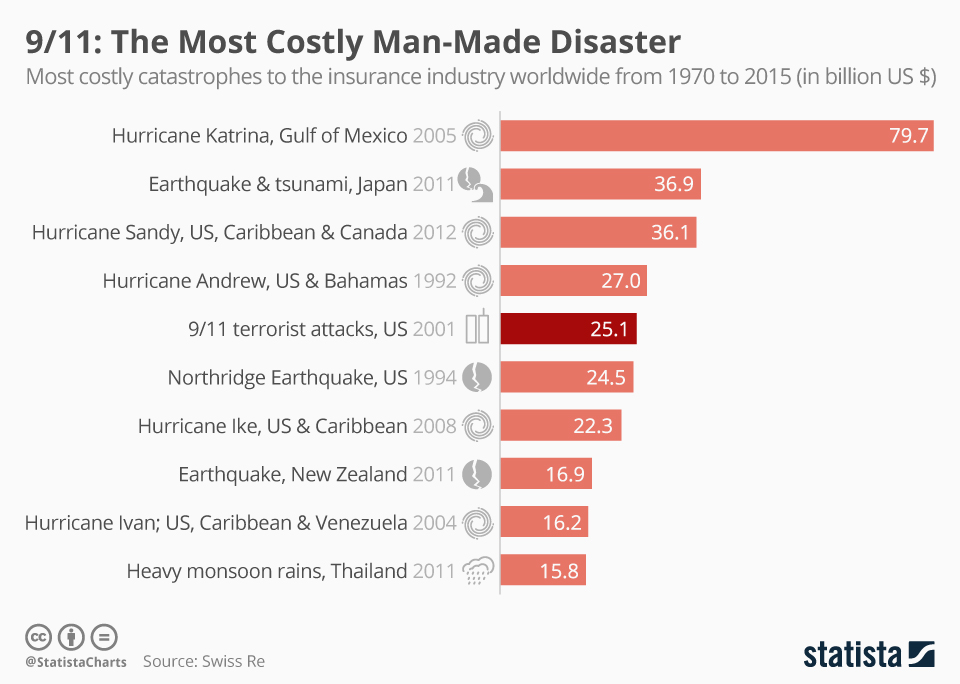 Mother Nature can cause havoc on an immense scale. The human impact on nature increasingly makes itself felt in the form of extreme weather conditions.
Events like Hurricane Katrina show that the effects of natural catastrophes can be exacerbated by lack of preparation and inappropriate response to natural disaster. Katrina was the costliest natural disaster in recent history by far.