Banksy honors frontline medical workers
Boy plays with new action hero of an NHS nurse.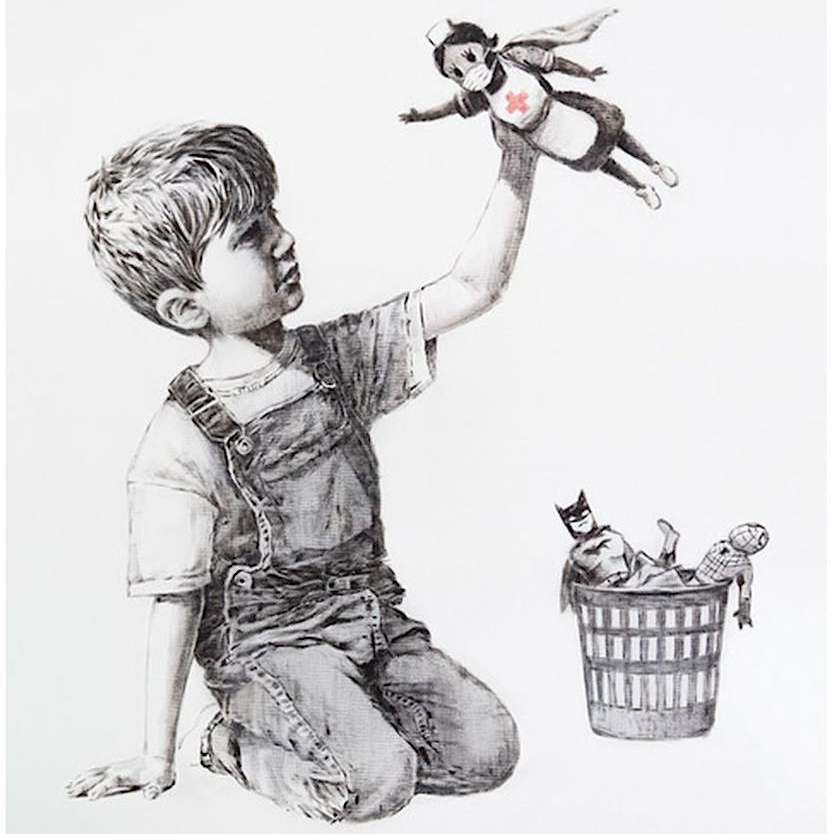 Banksy's image is of young boy playing with his new new action hero – an NHS nurse. His discarded superhero figures lie discarded in a wastepaper basket beside him, The artwork hangs in Southampton hospital.